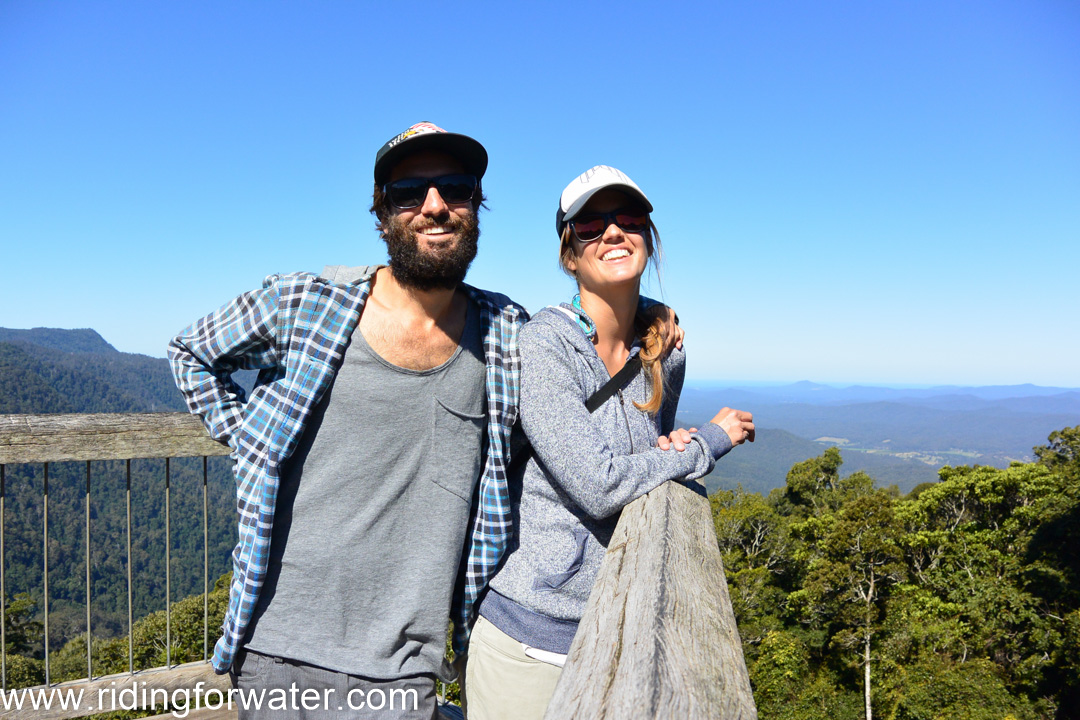 For us, Australia was a place we didn't want to miss during our round-the-world trip. Unfortunately  it wasn't at the best time of the year for the waves, but we caught a few good ones… We also wanted to see some of the friends we met travelling and trough snowboarding.
We first went to see Dan, a friend that Simon has met on a surftrip in Portugal. He hosted us with is Brasilian fiancée Sarah in their Manly appartment. Straight out of the plane, we went to his parent's house where all his family was waiting for us to share  a somptuous Vietnamese dinner. To be so warmly welcome in this family went straight to our heart. We also spent a nice sunday afternoon cheering with them for the Sea Eagles win at the rugby game before going out for Sarah's birthday with her crazy Brasilian friends.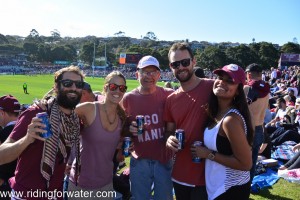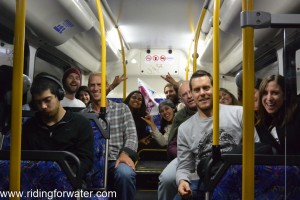 I would not fail to call Richi that I met during my seasons in St Ankton. He was back to his hometown of Dee Why, in the northern beaches of Sydney where he lives with his girlfriend Yolanda. He will bring us to discover the northern part of Sydney, some beautiful viewpoints and his favourite places for photography. We also did a sunset photo shooting before coming back to his place to find our Hippie Camper destroyed… That's what decided Simon to write you down a small practical guide about van life and travel in Australia.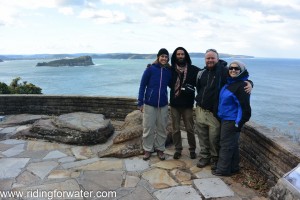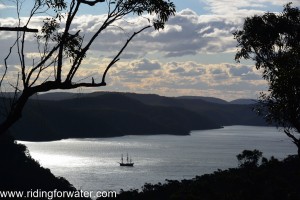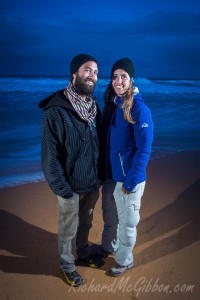 Advice number 1 : LISTEN TO GG and for once take the full coverage insurance. Chances to have a fender bender while driving or being parked in busy Sydney are high… And if you decide to avoid big cities, you may still have some unfortunate encounter with kangaroos in the outback!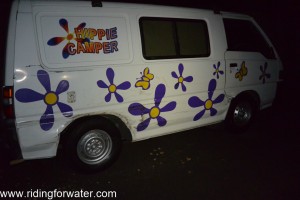 Advice number 2 : Try to save money by sleeping in the carparks along the beaches or in National Parks.  They're well equipped in shower (cold), toilets and gaz barbecues. Beware between Yamba and Brisbane, many NO OVERNIGHT STAY signs. Better to respect that, we heard people waking up in Lennox Head with a 110$ fine… Some people park their van for the night in residential areas, around petrol station or even in the highway service areas, really glamorous!!! Luckily for us we had friends leaving in that part of the coast…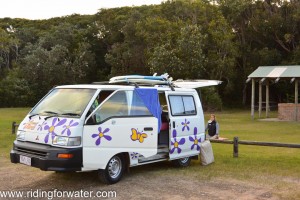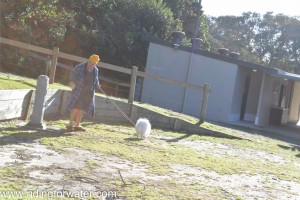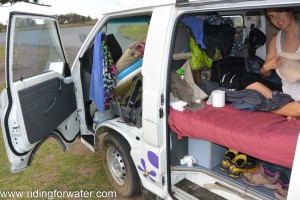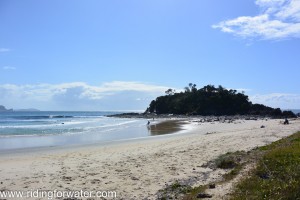 Advice number 3 : To charge phones and laptops and use free wifi connexions, we recommend BowlingClubs. You should find one in every small town, meeting point for the senior Australians, you could chill there in the sofas. If you feel like spending a few bucks, you can also lose some money playing slots, bingo or betting on horse races… Give a try at Australian lawn bowling, it's a bit weird as the bowls you're throwing are not round but it's good fun and you'll easily find some nice ozzies to show you the rules!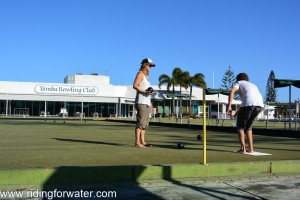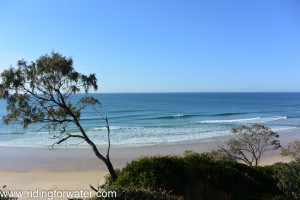 Advice number 4 : You want to camp next to some kangaroos ? Sleep in the campround of the Hat Head National Park. Like in many of these parks, it's 7$ per van + a fee per person, you have to let that money in a box at the entrance in an envelope… So do how you feel!! If it's high season or the weekend, there's some chances that a ranger will come and check if you've paid.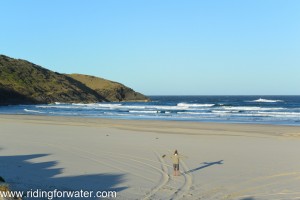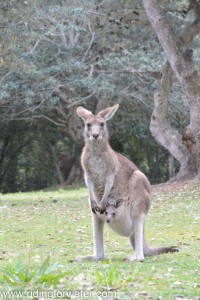 Advice number 5 : Food is pretty expensive, so take the opportunity to cook in your van!!! You'll be amazed how many good recipe you can do with just a small gas stove. Risottos, pasta, Indian style lentils, hot dogs, burgers and some wonderful porridges with the good Australian fresh fruits (and plenty of sugar and cinnamon to add some taste…). If like us,  you miss good cheese, bread and wine when away from home. Consider the good baguettes and ciabatta of Woolworth (bakery are not worth it!), the Vintage cheese taste is the closer from our swiss Gruyère. With a good bottle of Australian Merlot it's the perfect combo for a picnic!!
Bon Appétit!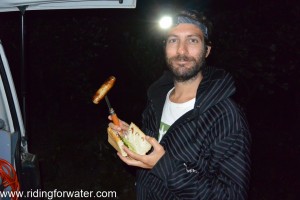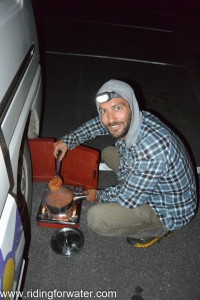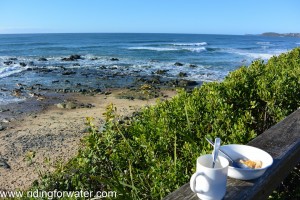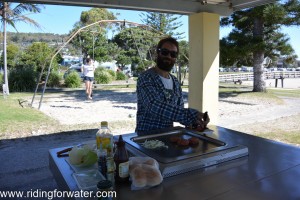 After a long part of the coast alone in our van, the last 10 days will be busy between surf sessions and other activities with old friends. A few days between Byron Bay and Lennox Head with Fiona, which I met in New Zealand during the 2001 winter. Despite her busy schedule, with surf lessons and pilates classes, she could find some moments to show us all the secret spots, a nice walk with awesome views from the Byron lighthouse before having a few beers on the beach.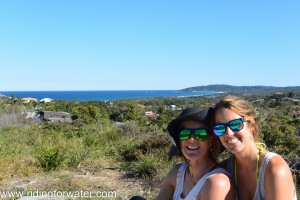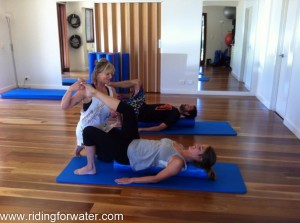 This area will stay in our memories because on top of spending some good time with a long-time friend, we will be blessed with sharing the best waves of the trip with many dolphins.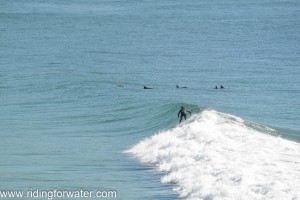 A few kilometres to the north, we couldn't drive trough Ocean Shores without stopping to see Kel and her family. It has been a few years without seeing each other and we were greeted with open arms in their beautiful house that Davo, her husband, build with his own hands. We spent two days there, discovering the area, jumping on the trampoline with the little Lewis, riding mountain bikes and sharing nice dinners.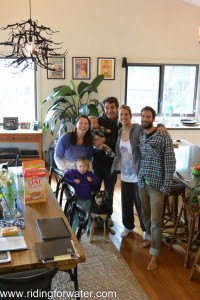 And finally a week in Cabarita with Tim and Marni, to which I made discover Valais in 2008 when they where touring across Europe. Tim will bring us checking all the surfs spots but the waves weren't close to the reputation of the Gold Coast, so we will only surf 3 or 4 times during that week. The rest of the time, we went shopping in the numerous surf shops, we tried some golfing and went riding bikes and skateboards with their dog Sunny while they were changing Marlon's nappies.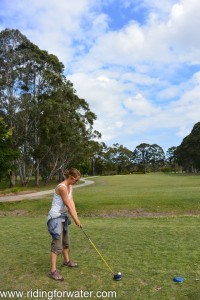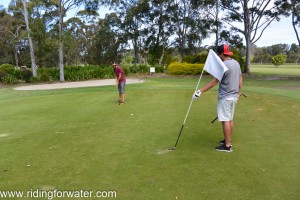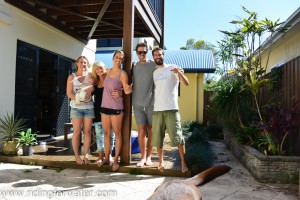 Bye Bye Skippy, Flipper and friends!
Indonesia here we are. Baguuuus