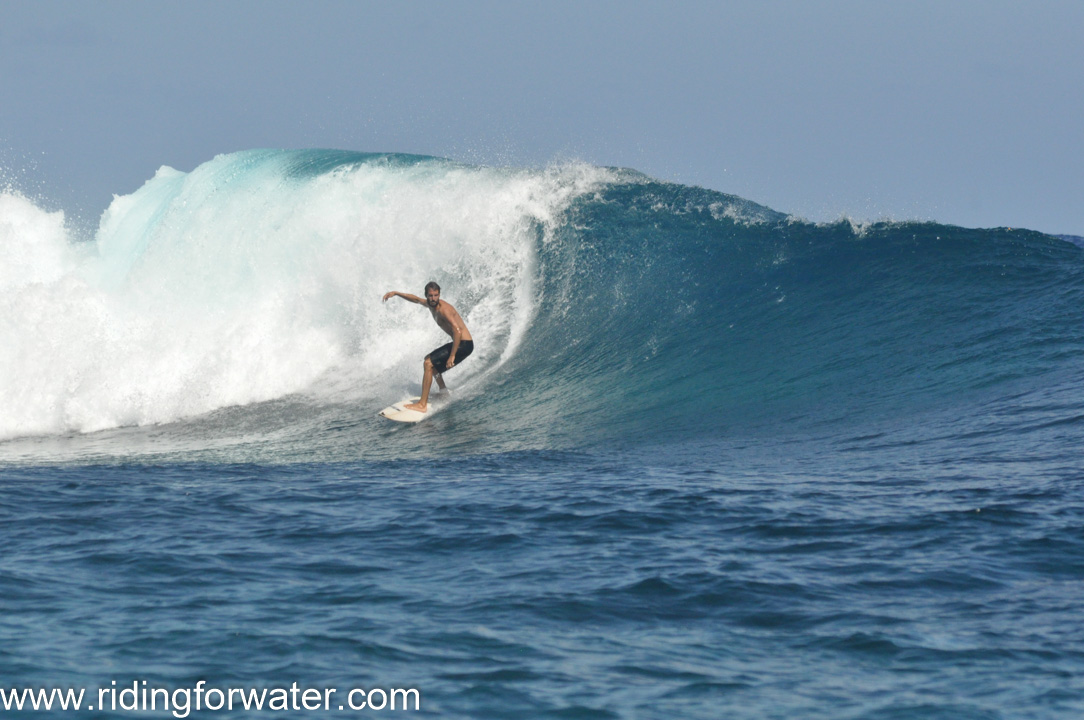 After a few weeks in Indo, Simon asked me if I wanted to join some girlfriends earlier than we were expected in the Philippines. So we booked a few flight to the small island of Siargao to be able to surf with them before they flew back to Switzerland, and it wasn't long until we met them in Cloud Nine in Dalvina's beautiful lodge where I had the chance to stay two years before. And just in time for her birthday!!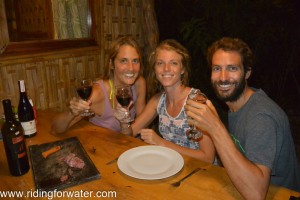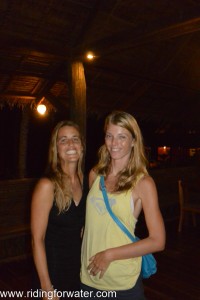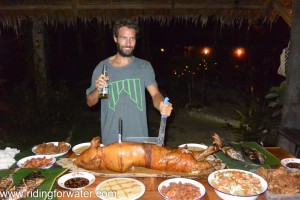 As soon as we arrived, we could enjoy beautiful surf conditions in the two spots you can access by walking from Emerald House, Quiksilver and the infamous and heavy Cloud 9. But also to those spots that you need a short boat ride to : Stimpy's, Rock Island, Daku, Pansukian…
Always a good wave somewhere to be surfed.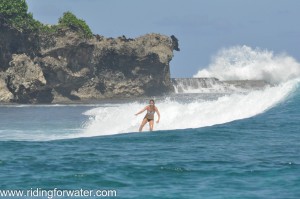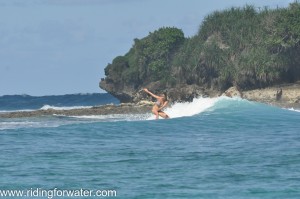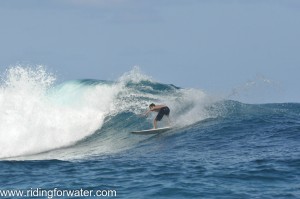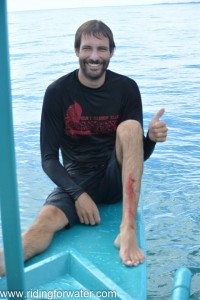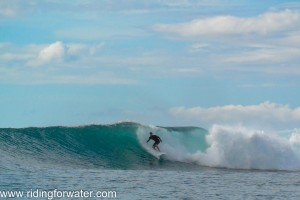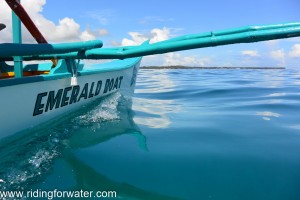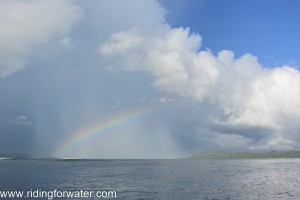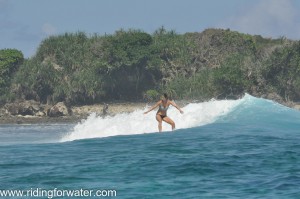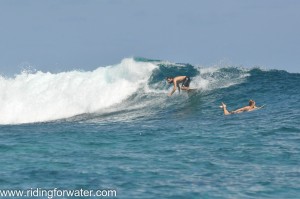 We kept the last filters of our humanitarian mission for the Philippines. To get some help and infos, I contacted a good friend from Switzerland who is living on the island, Stephanie Roth from the Siargao Masaya NGO. With her useful advices and her knowledge of the water situation and the health issues that faces local people, she would guide us for the distribution of some filters.
She will first introduce us to Eli, deep in the countryside where she was used to bring some tourists to taste her delicious local dishes. After having had a feast of wonderful dishes from the mangrove, crabs, fishes and shrimps, wehad to find a bit more space in our belly for her amazing dishes. To help with digestion, we had a walk to the well where they are getting their unsafe water, several hundreds of meter away from her home. That place is far from the roads, into beautiful rolling hills and fields and the access is almost impossible in the rainy season that was about to start. So we gave Eli a filter for her family and their neighbours as they're really struggling as the water quality gets worst and worst during the wet season.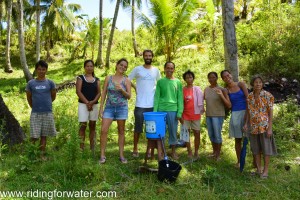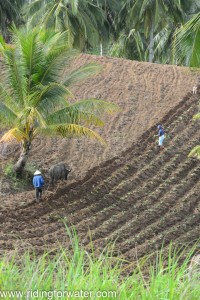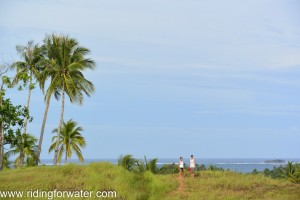 Closer to General Luna, Steph will introduce ourselves with Jing and Yasmin. She will invite us to take part in her feeding program that she has twice for the poorest communities. So we came with two filters to be able to give to these people the opportunity to go back home with buckets of clean water.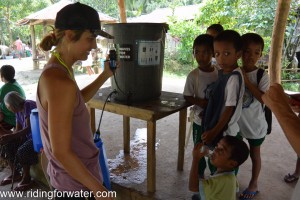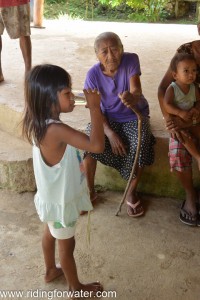 Always riding on our motorbikes, we went this time further north in Alegria to discover some new surf spots. Not only there for surfing, we will meet pastor Ferdinand, a contact for the north that Yasmin gave us. It was a really nice encounter, he was surprised and touched that two strangers will just come like this to help his communities with water filters. After a week in the north of Siargao, on the way back to our house at Emerald, we did enjoy the blue pools of Magpupungko. You have to time it well with a low tide to enjoy the most of it nice landscape of natural swimming pools.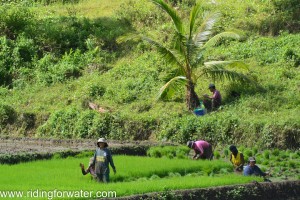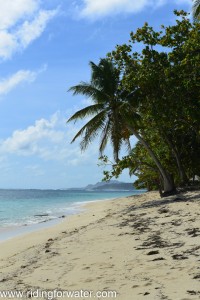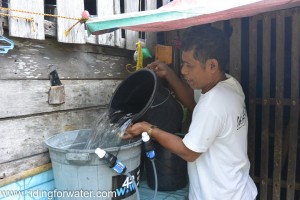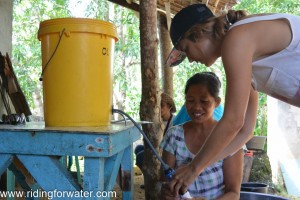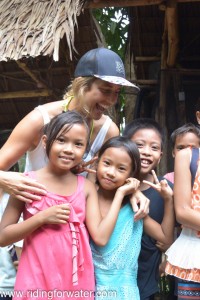 Back at Emerald House in our small Bodega, we were still doing some filters, surf and exploration missions. One day we went a bit further, a few hours of boat to the Island of Anahawan with a good crew of Portuguese, Philippinos, Ozzies and Swiss. Wondeful day and nice waves discoveries!
(more pics of this day on our FB page : www.facebook.com/media/set/?set=a.862092963823638.1073741848.703125939720342&type=3)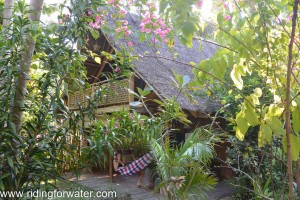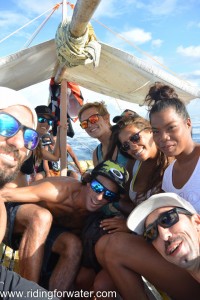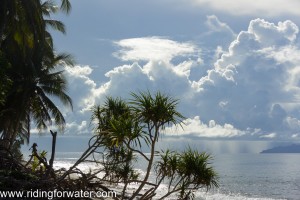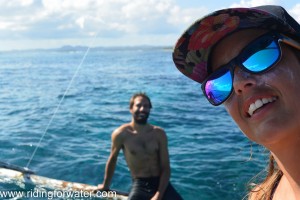 We were also really happy to have our own kitchen in the Bodega because the food in the Philippines is not as diversified nor as cheap as in Indo. So we made frequent visit to the local market to find fresh vegetables and tropical fruits, we bought some yellow fins tunas from the local fishermen to make some fresh tartare and some mangrove shrimps from Eli… Yummiiiii!!!
Oh! I almost forget the swiss chocolate fondue, THANKS to the three Stephanie!! And thanks Dalvina for the red wine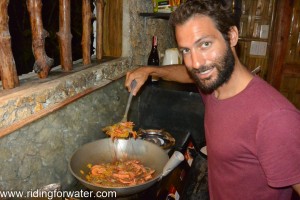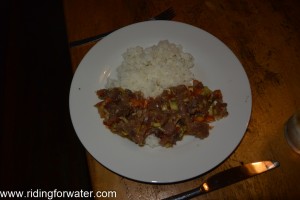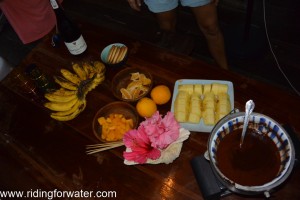 After a quick session in Daku, we joined a good crew for an amazing pic nic. After it and before drinking Tanduay rhum with them, we made a demo and gave a couple of filters to those islanders who have neither electricity nor running water. A great relief for them!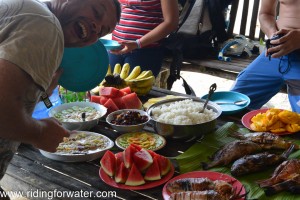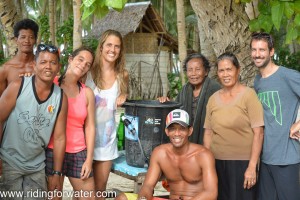 Storm is coming, everybody seek for protection and pray… By luck, super typhoon Hagupit will make landfall a bit more north. A big tought to the people of this area that already suffered last year!!!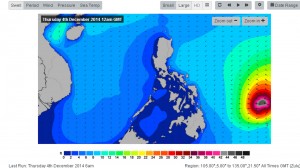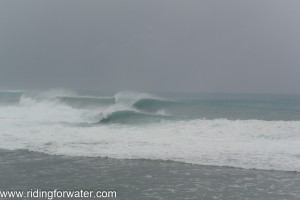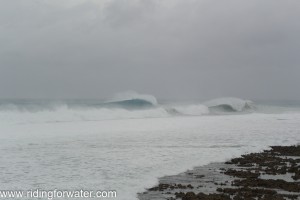 This typhoon  will make us discover another nice wave that works only with bigger swells. We had one of our last surf session before we leave that was really awesome. Perfect little waves running for a hundred of meter and only three of us in the water! Too perfect to loose time taking picture of ourselves, it will stay in our head…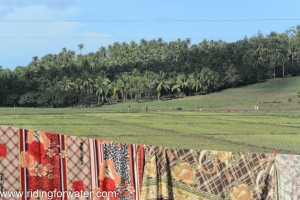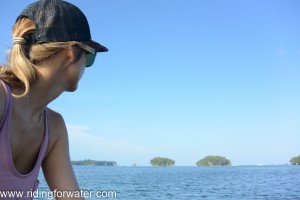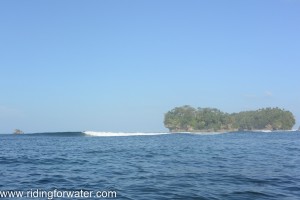 Time to prepare our stuff and leave Cloud Nine after almost two month. We took a short flight to Cebu island and headed down to Moal Boal to do my diving Open Water course. It would finally be impossible for me to continue as I couldn't equalize the pressure in my ears and going further down was too painful! Still, I had the pleasure to see a turtle swimming next to Simon for my first time underwater…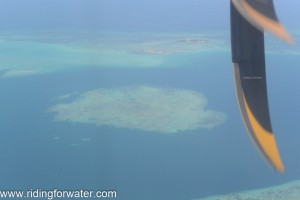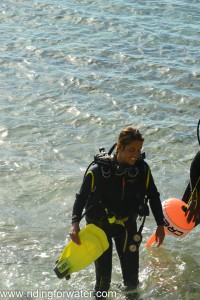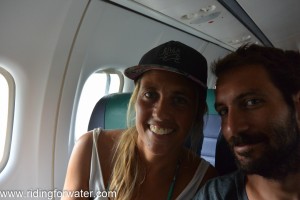 Before going to the airport, we stopped in a shopping mall to buy jeans and shoes to be prepared for a winter in Japan.
Bye bye mosquitoes!!!